LEGO Rock Raiders was mainly designed to run in fullscreen mode. However the developers did allow the game to run within a window. This guide will show you how to run the game within a window.
LEGO Rock Raiders was developed in a time when 16bit colour mode was common, but these days the majority of devices run in 32bit colour mode. To run the game in windowed mode we will actually need to be in 16bit colour mode, which is supported by all current Windows systems in some form as long as your Monitor and Graphics Card also support this lower colour mode. Below you will find sections for the most popular versions of Windows which you can follow. Afterwards, jump to the "Running the Game" section at the end of the guide.
Windows 8 & Windows 10
The later versions of Windows, Microsoft introduced colour emulation on a per-application basis to support older software that cannot be run in a 32bit colour environment. This is actually quite helpful and makes things easier than in versions of Windows prior.
Step 1
Firstly Locate your LEGO Rock Raiders Executable file (named LegoRR.exe). This will be found in the folder where you installed the game, usually: c:\Program Files(x86)\LEGO Media\Games\Rock Raiders. Right click on this file and select "Properties" from the menu.
Step 2
On the Properties dialog, click the "Compatibility" tab. About midway, you will see a setting called "Reduced Colour Mode". Enable this and change it to 16 Bit.
Step 3
Press "Apply" to apply the new settings.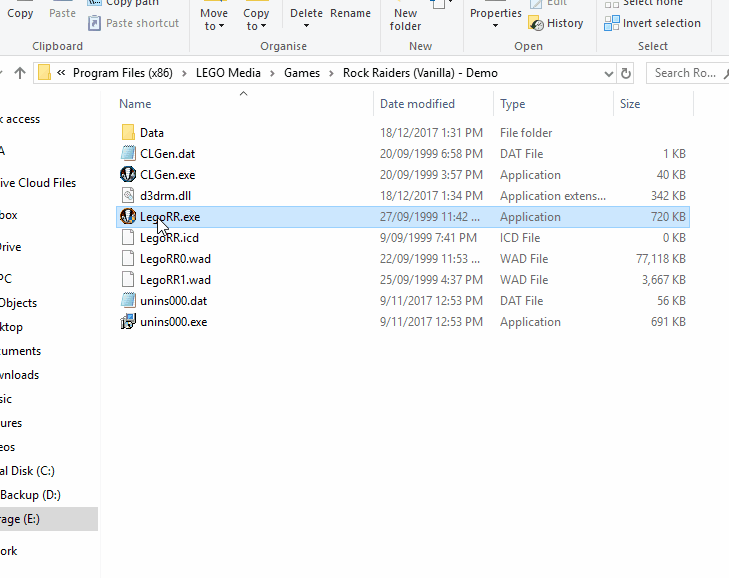 Windows 7
This of Windows doesn't support application colour emulation that newer versions support, so in order to do this we'll need to change our monitor colour settings.
Step 1
Firstly, right-click on your Desktop and click "Screen Resolution" from the menu that appears.
Step 2
On the Screen Resolution dialog, click "Advanced Settings". (Note that if you have more than one screen you may need to make this change for both of your screens)
Step 3
On the Advanced Settings dialog, click the "Monitor" tab. Next, change "Colours" from "True Color (32 Bit)" to "High Color (16 Bit)".
Step 4
Press "Apply" to apply the new colour settings.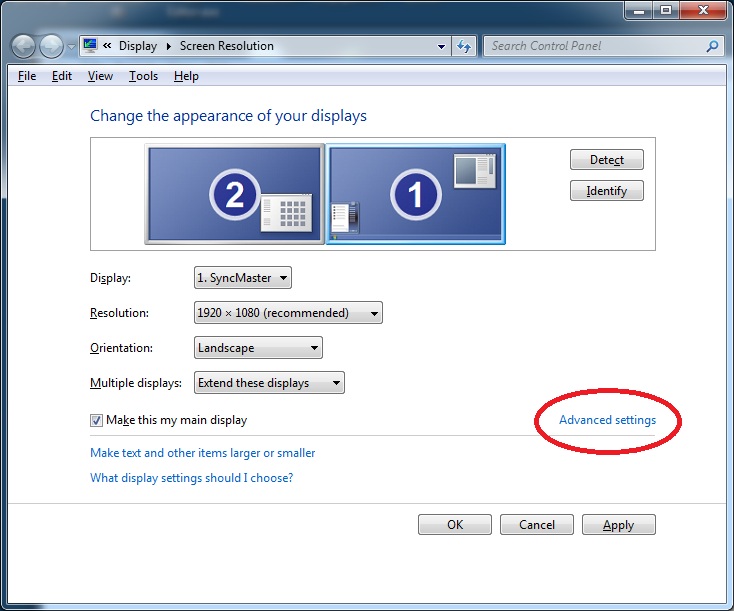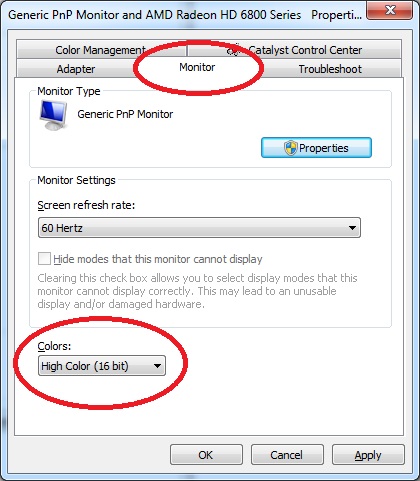 Windows XP

Windows XP was a great system back in the day and it will be the final version of Windows I will consider in the guide. If you're still running this as a main operating system today, I'm impressed.
 
Step 1
Open your Display Properties window. On many machines using Microsoft Windows you can do this by right-clicking on your desktop and selecting "properties" from the menu.
Step 2
From in that window click on the combo box which has the text "Highest (32 bit)" and select "Medium (16 bit)" from the list.
Step 3
Press "Apply" to apply the new colour settings.
Running the Game

Alright, you're set and ready to Rock Raiders! Now all we have to do is run the game in Windowed Mode. To do this, go to the LEGO Rock Raiders folder usually located in "c:\Program Files(x86)\LEGO Media\Games\Rock Raiders" and double click on the "LegoRR.exe" file, this is the game.
Next you will notice a window popup with game display properties. On the left select the "Window" option from the list. Then click "OK" to run the game.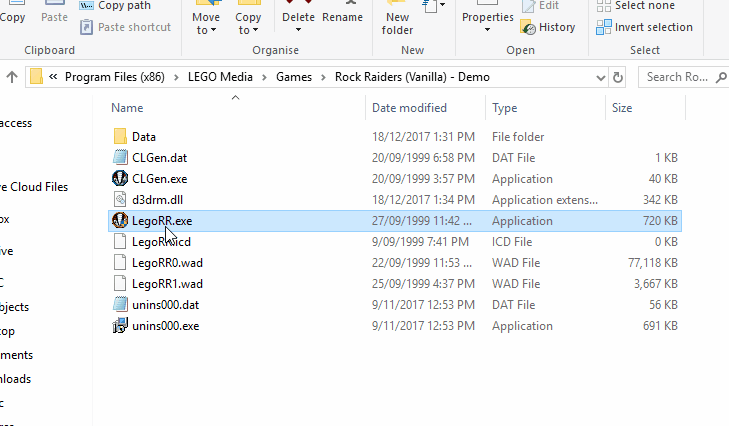 Final Notes
Hopefully this has helped you run your game. There are however to important notes to consider. First, don't run the game from either of the Shortcuts created by the game's installer, this will bypass the "Mode Selection" Window. Secondly, if the "OK" button is disabled after clicking "Window", it means you haven't correctly set/run the game in 16bit colour mode, go back through the steps above to try again.
Recently Updated

Newest Guides