Hi everyone. I'd like to start by saying that I hope everyone is staying safe during this time. This week I conducted an interview with Crainy who started the development of the Bionicle fan game Quest for Mata-Nui. They've given me an insight into the development and what they're hoping to achieve with the game as well. I would like to state now that the game is not officially endorsed, sponsored or authorized by the LEGO Group in any way and is a free fan made project. The interview is below.
Me:
"Well I think the first question to ask is what made you want to create a Bionicle fan game?"
Crainy:
"I got into Bionicle way back in 2001 when it first released. I distinctly remember seeing the first Bionicle commercial that was ever aired on TV and since then Ive been a huge fan of the franchise all my life. I think Bionicle managed to create a very interesting world with a very unique atmosphere that is worth bringing to the attention of more people. Even as a kid, I wanted to explore that world in a proper RPG. Thats the reason I started this game, with this project Im basically making the game that Ive always wanted to play since I was a kid."
Me:
"In that case how long have you been working on the project?"
Crainy:
"I´ve been working on this project over 6 years now."
Me:
"One from a member of RRU:
In your promotional materials, most if not all of the environments of Mata-Nui are extremely narrow, constricted into what are essentially hallways. Are there any plans to change or add new environments that are far more open spaces, with improved freedom and immersion?"
Crainy:
"There will be a wide variety of different environments in the game and some will be designed in a more "field" like way, yes. It should be noted though that even some of the environments that have been seen so far that have more constricted pathways are still to be explored in a free way. Its not a linear experience and there is never 1 specific path you have to follow. They way I like to describe it is as an open-world with Metroidvania elements."
Me:
"So with the 'never 1 specific path to follow', is there a storyline to follow that you can then leave for a bit and complete tasks in a part of Mata-Nui and then return to the story when you want to?"
Crainy:
"Yeah, definitely. You can approach the game like you would any open-world game. A player starting as Tahu could just decide to head into Le-Koro right at the start and continue his adventure there for a while."
Me:
"Ah that's definitely a good way to start a game. Is there going to be any voice acting in the game, and if so will it be like the Bionicle mask of light game, or Bionicle Legend of Mata-Nui game?"
Crainy:
"We currently have no plans for voice-acting, but we are looking into the option of using voice effects like Legend of Mata Nui does."
Me:
"Cool. Now in one of your development update videos we had a preview of a battle with an enemy and the physics around that. Will each Toa have their own "special" moves for example Tahu fire blast from his swords or Kopaka ice blast?"
Crainy:
"Each Toa will have their unique elemental abilities, yeah."
Me:
"With that then I'm guessing there'll be opportunities to see the other skills of each Toa like Tahu lavaboarding, Kopaka ice surfing, Gali swimming, etc?"
Crainy:
"Well every character will have the ability to swim. As for the rest like surfing, I am interested in doing that, but its low-priority. It might get added in update after release."
Me:
"Can we expect Makuta or Takanuva to appear in the game, as well as the Turaga?"
Crainy:
"Well the story is focused on the first year of Bionicle, so you can definitely expect the Turaga aswell as Makuta."
Me:
"In that case my last question is when do you think Alpha or Beta tests will occur, or are they already in place?"
Crainy:
"I dont really know when beta tests will take place, so I cant give a satisfying answer here. I am also not sure if the beta tests will be public, or focus on a smaller audience. I am doing testing with various people behind closed doors from time to time, though."
One thing for certain with a project of this scale. Quality will definitely be high as it's clear to s how much passion and dedication it's being put into the production of this fan game. I for one cannot wait to play it once it's released to the public, but for now we can see any new developments from the teams YouTube channel and discord server.
YouTube: https://www.youtube.com/channel/UCpDnhOuhJ3Sxr4SpBudL15Q Discord: https://discord.gg/TkAytzJ
These are also some images from the Discord server and the initial trailer for the game: https://youtu.be/U0E_f9wUZQo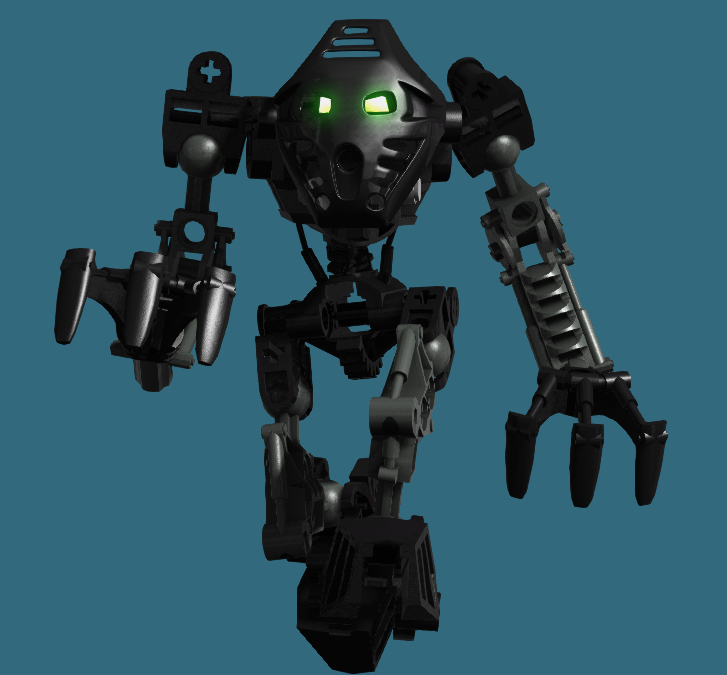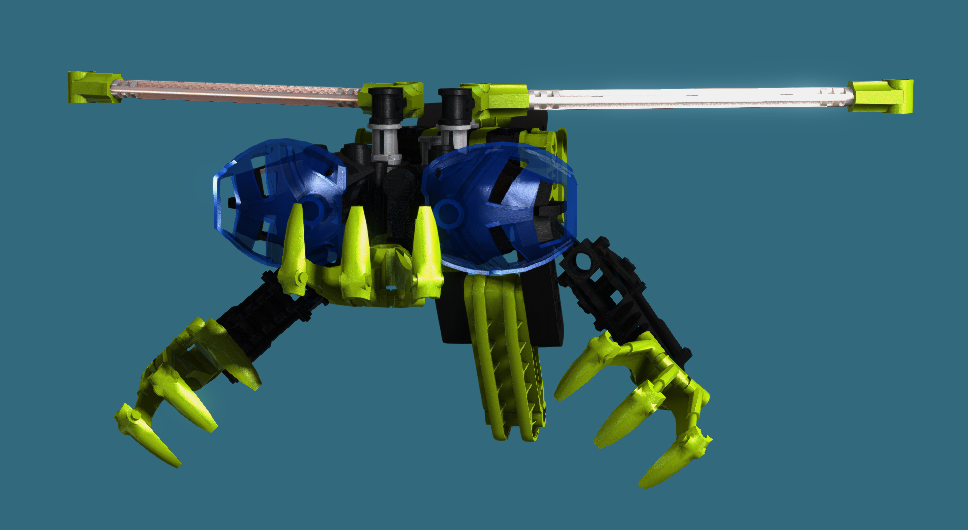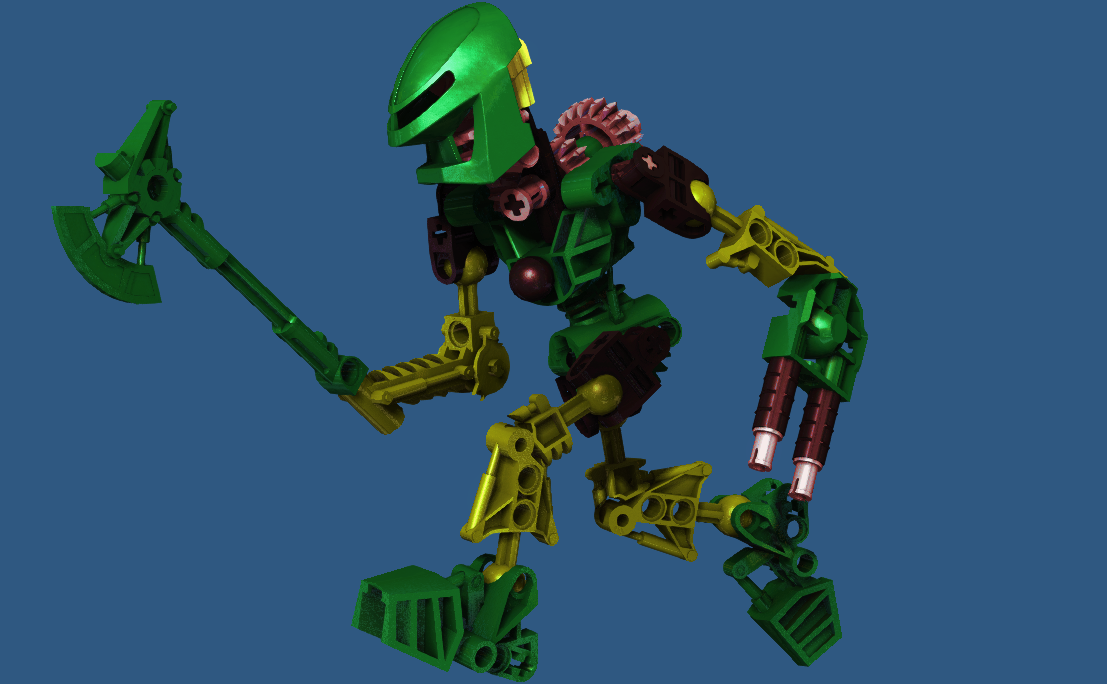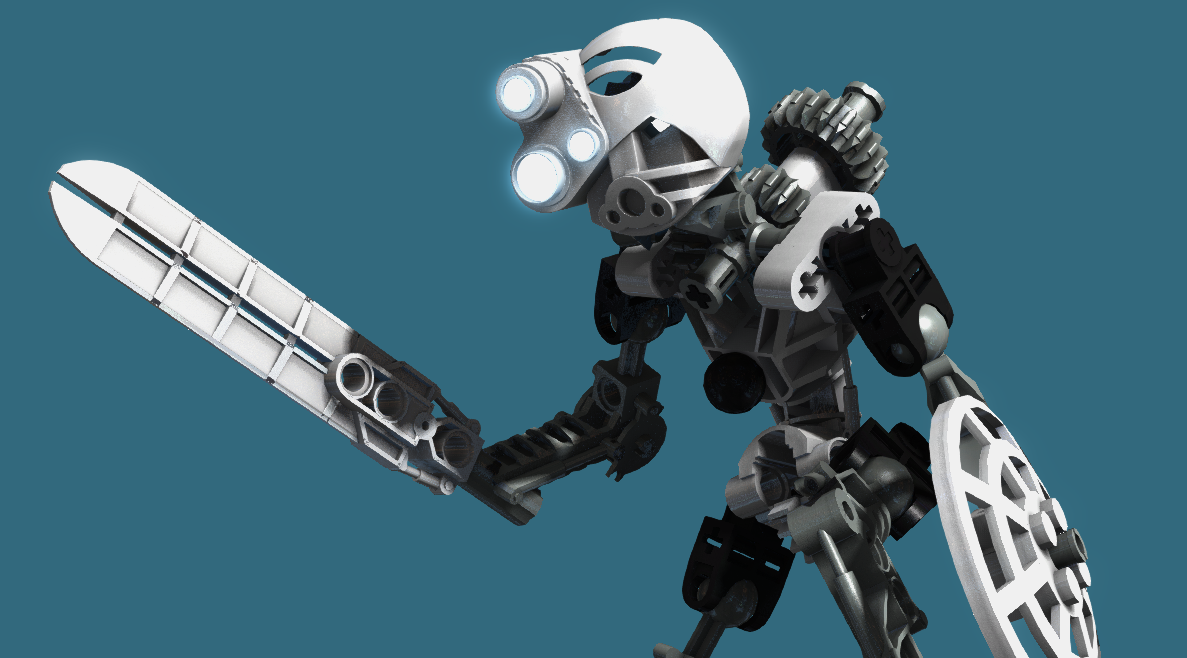 For more pictures go check out their Discord server. This is certainly looking very promising so far! Hope you're all as excited as I am. Stay safe out there everyone!