 WARNING - These steps are only for versions of Rock Raiders which will not run without a disc inserted, known as SafeDisc Protection. If your copy runs without a disc or otherwise doesn't request one, following this tutorial will have no effect.
This tutorial will show you how to install a SafeDisc protected version of LEGO Rock Raiders on Windows 10, without having to use a virtual machine or crack the executable.
Please keep in mind that LEGO Rock Raiders is highly unpredictable, hence we currently have 16 pages of topics for it in the Support section. You're almost guaranteed to have something go wrong, so please check out the Support Forum to see if your issue has already been fixed.
Setup
1. Insert the LEGO Rock Raiders disc into your PC. Open This PC/My Computer, right-click on the disc and select "Run enhanced content".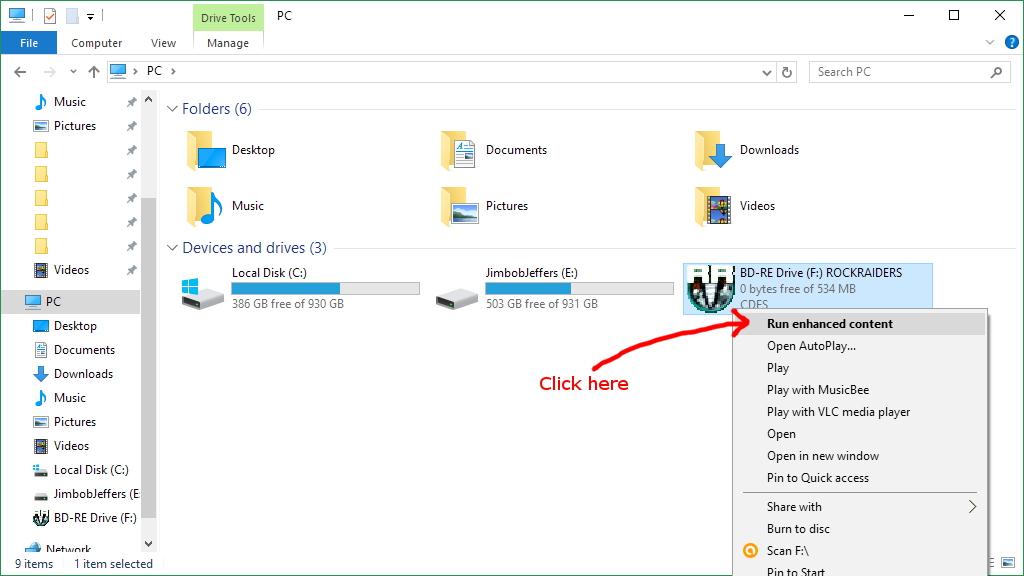 2. Follow through the installation procedure, choosing "No, I will restart my computer later" and clicking "Finish" when it is complete.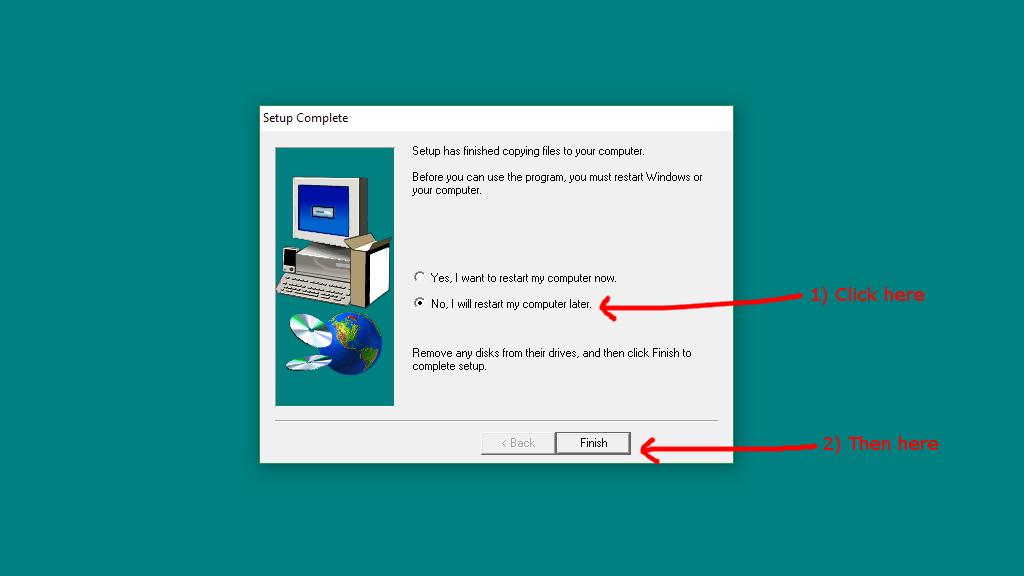 3. A common issue with LEGO Rock Raiders is that d3drm.dll is reported missing, so download it here, extract the file and place it in your install directory. For me, that's: C:\Program Files (x86)\LEGO Media\Games\Rock Raiders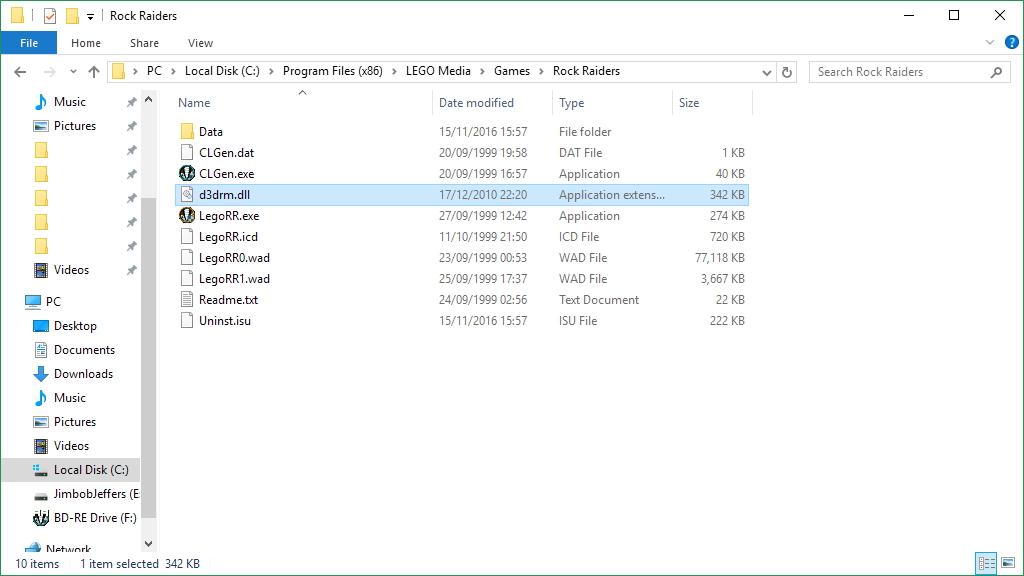 4. It is also a good idea to give LEGO Rock Raiders administrative privileges. Right-click on "LegoRR.exe", select "Properties", enter the "Compatibility" tab and tick "Run this program as an administrator".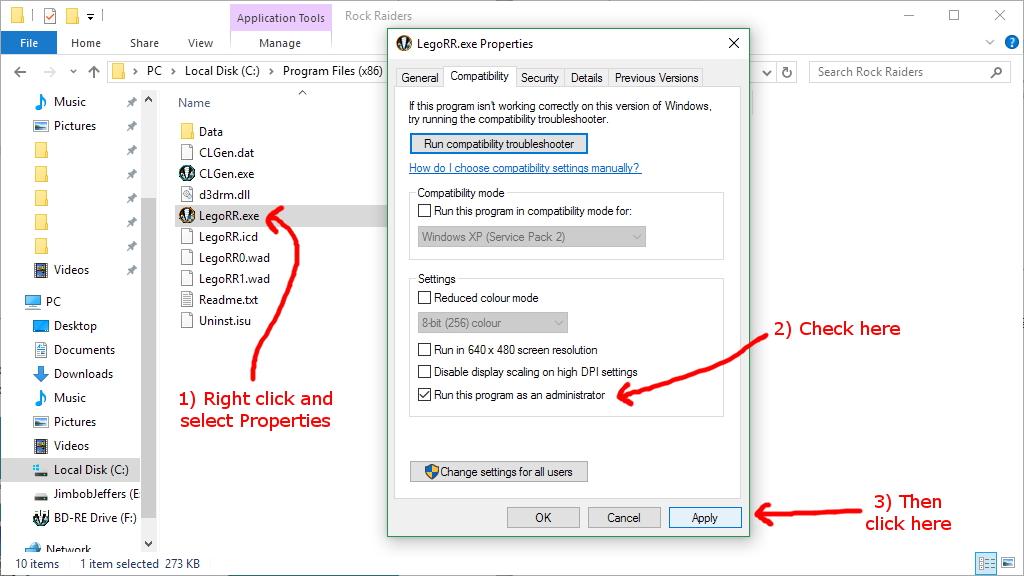 5. LEGO Rock Raiders uses SafeDisc protection, which is no longer supported in Windows 10. You can however re-enable the driver that SafeDisc uses, but only do so when you wish to play LEGO Rock Raiders and other trusted games as it was removed for a reason.
Open a folder in Windows Explorer, such as Documents. Click "File", then mouse over "Open command prompt" and choose "Open command prompt as administrator".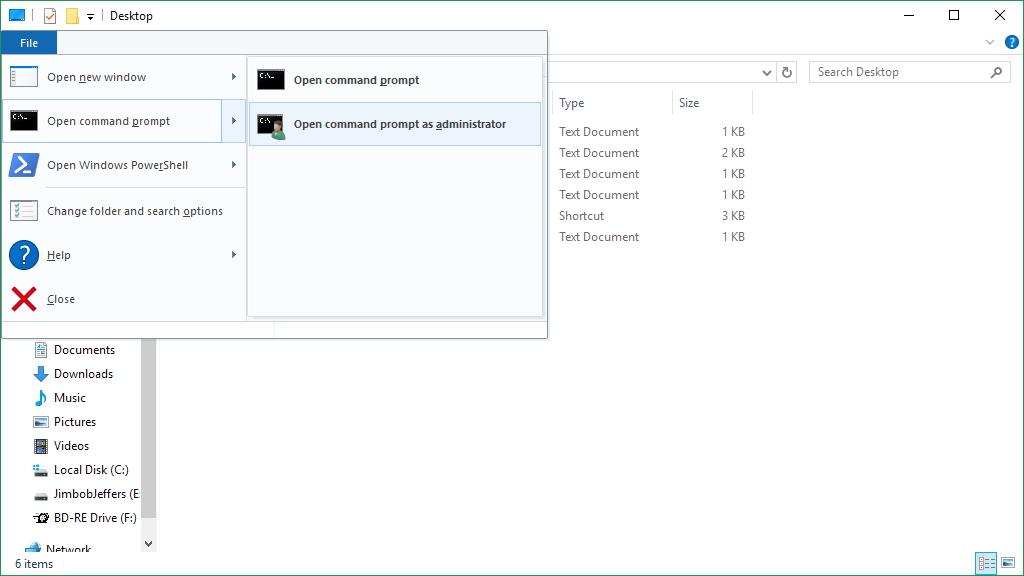 6. Type in (without quotes) "bcdedit /set TESTSIGNING ON". Press enter and it will state "This operation completed successfully." Now you can close the command prompt.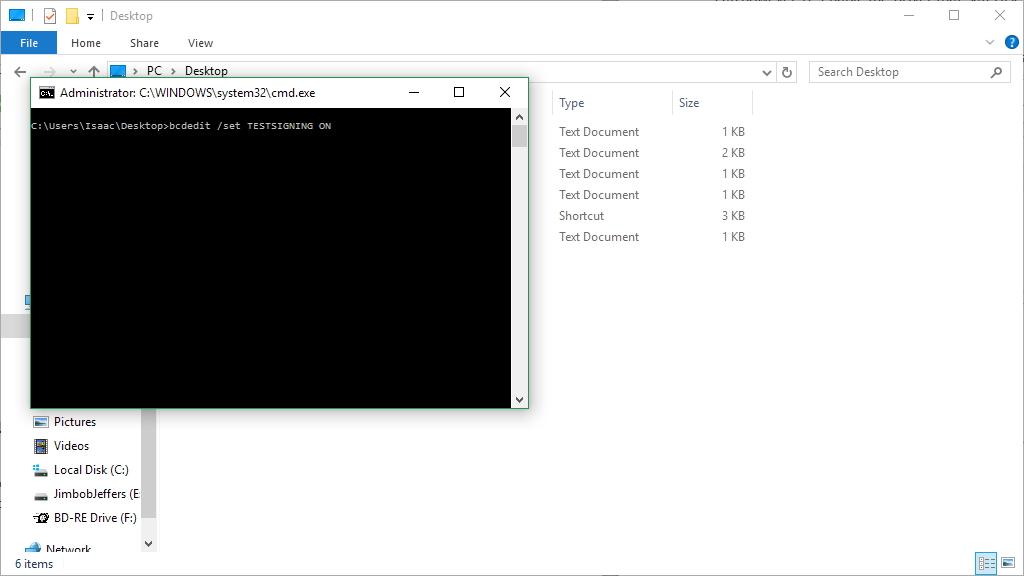 7. Download this file, extract it and place the "SECDRV.SYS" file into the following location: C:\Windows\System32\drivers. Then restart your computer.

8. Upon logging back in, you should see text in the lower-right corner of your desktop, along the lines of "Test Mode Windows 10 Home" with some random nonsense after. 
You will need the Driver Signature Enforcement Overrider to actually make the SECDRV.SYS driver work. Go to this page and click "Download Now".
Right click dseo13b.exe and select "Run as administrator". Press Next, then Yes, and you'll be at the main menu. Check "Sign a System File" and press Next. Now you will need to type in the location of the SECDRV.SYS file, which should be: C:\Windows\System32\drivers\SECDRV.SYS. Click OK and OK again, then in the main menu check "Exit" and press Next.

Now you can play LEGO Rock Raiders! If you'd like to play it in higher resolutions including widescreen, click here to check out Cafeteria.
When you've finished, follow steps 5-6, this time entering "bcdedit /set TESTSIGNING OFF". Reboot the computer and it will be back to normal, with LEGO Rock Raiders not launching again.

In future you will need to follow steps 5, 6 and the latter part of 8 - enabling test mode, rebooting into it and signing the driver - whenever you wish to play the game, but it's far less hassle than using a virtual machine or transferring files to an old XP computer if you're modding.
Recently Updated

Newest Guides